Jerusalem, Israel
Jerusalem, the ancient city nestled in the heart of Israel, is a captivating destination that echoes with the whispers of history and resonates with the fervor of spirituality. With a rich tapestry of cultures, religions, and traditions, Jerusalem stands as a testament to the human spirit, where past and present intertwine in a mesmerizing dance.
As one sets foot in Jerusalem, they are immediately embraced by the palpable aura of antiquity. The city's history spans over thousands of years, making it one of the oldest continually inhabited cities in the world. From the momentous stories of King David and Solomon to the struggles and triumphs of various civilizations, Jerusalem has witnessed the rise and fall of empires, the birth of religions, and the forging of identities.
The Old City, a UNESCO World Heritage site, is the focal point of Jerusalem's historical significance. Enclosed within its ancient walls, one can explore the labyrinthine streets and stumble upon countless treasures. The Western Wall, a remnant of the Jewish Second Temple, serves as a spiritual cornerstone for Jews worldwide.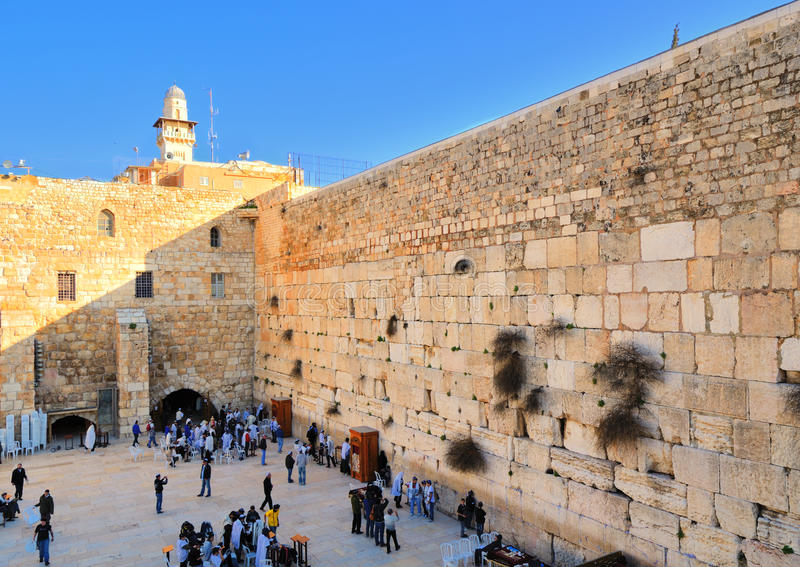 Beyond its historical grandeur, Jerusalem boasts a vibrant mosaic of cultures. In its bustling streets, one can encounter Jews, Muslims, Christians, and people of various backgrounds coexisting harmoniously. The blend of languages, cuisines, and customs creates a unique tapestry of diversity, where traditions are cherished and celebrated.
Jerusalem also serves as a hub of intellectual, artistic, and academic endeavors. The city hosts renowned universities, museums, and cultural festivals, fostering a creative environment that sparks innovation and learning. From the ancient manuscripts in the Israel Museum to the captivating performances in the Jerusalem Theater, the city beckons to those seeking intellectual enrichment and artistic inspiration.
Yet, amidst its splendor, Jerusalem is not without its complexities. The city has been a point of contention and conflict, a symbol of disputed claims and aspirations. Its political status continues to be a subject of debate, and the pursuit of peace remains an ongoing challenge. However, Jerusalem perseveres, standing as a testament to the enduring human spirit, resolute in its commitment to bridge divides and seek understanding.
In conclusion, Jerusalem is a city of timeless allure and profound significance. Its history, spirituality, and cultural richness make it a destination unlike any other. Whether one seeks to immerse themselves in ancient tales, engage in interfaith dialogue, or simply revel in the beauty of its streets, Jerusalem offers an experience that transcends time and leaves an indelible mark on the soul.
Top questions and answers people ask about Jerusalem:
What are the major religious site in Jerusalem? A prominent religious site in Jerusalem is the Western Wall
What is the history of Jerusalem? Jerusalem has a long and complex history dating back thousands of years, with various civilizations, empires, and religious groups leaving their mark on the city.
Why is Jerusalem considered a holy city? Jerusalem is revered as a holy city due to its association with significant religious events.
Is Jerusalem the capital of Israel? Yes, Jerusalem is recognized as the capital of Israel by the Israeli government, although its status is a subject of international debate.
What is the Western Wall? The Western Wall, also known as the Wailing Wall, is a sacred site for Jews. It is the remaining portion of the Second Temple and serves as a place of prayer and reflection.
What is the Old City of Jerusalem? The Old City of Jerusalem is a UNESCO World Heritage site and houses numerous historical and religious sites, including the Western Wall and the Church of the Holy Sepulchre.
What is the status of Jerusalem in the Israeli-Palestinian conflict? Jerusalem's status is a contentious issue in the Israeli-Palestinian conflict, with both Israelis and Palestinians claiming the city as their capital.
Can tourists visit Jerusalem? Yes, Jerusalem is a popular tourist destination, and visitors can explore its historical sites, religious landmarks, and cultural attractions.
What is the best time to visit Jerusalem? The spring and autumn months are generally considered the best time to visit Jerusalem, as the weather is pleasant and there are fewer crowds.
Are there any restrictions on visiting religious sites in Jerusalem? Access to some religious sites in Jerusalem may have specific restrictions or guidelines, particularly during religious holidays or sensitive periods.
What is the significance of the Israeli flag in Jerusalem? The Israeli flag, with its blue Star of David, is a symbol of the state of Israel and can be seen flying proudly throughout Jerusalem.
What is the role of Jerusalem in the Jewish faith? Jerusalem is considered the holiest city in Judaism and is linked to significant events in Jewish history, including the construction of the First and Second Temples.
What cultural festivals or events take place in Jerusalem? Jerusalem hosts various cultural festivals and events throughout the year, such as the Jerusalem Film Festival and the Jerusalem Light Festival.
What is the cost of living like in Jerusalem? The cost of living in Jerusalem is relatively high compared to other cities in Israel, with housing and food being the most expensive.
What is the nightlife like in Jerusalem? Jerusalem has a vibrant nightlife scene, which includes bars, nightclubs, and live music venues.
What is the weather like in Jerusalem? Jerusalem has a Mediterranean climate, with hot summers and cool winters.
What is the shopping like in Jerusalem? Jerusalem offers a variety of shopping experiences, ranging from traditional markets and bazaars to modern shopping malls.
What are some of the outdoor activities one can do in Jerusalem? Jerusalem is surrounded by beautiful natural scenery, including the Jerusalem Hills and the Judean Desert, making it an ideal destination for outdoor activities such as hiking and biking.
What is the transportation system like in Jerusalem? Jerusalem has a well-developed transportation system, which includes buses, trains, and light rail.
What is the education system like in Jerusalem? Jerusalem is home to several universities and research institutions, including the Hebrew University of Jerusalem and the Bezalel Academy of Arts and Design.
What are some of the challenges facing Jerusalem today? Jerusalem is faced with several challenges, including political disputes, economic inequality, and social tensions.
Top Hotels in Jerusalem:
King David Hotel: Located in the prestigious Mamilla neighborhood, the King David Hotel is a legendary landmark known for its luxurious accommodations and impeccable service. With stunning views of the Old City, elegant rooms, and a range of amenities, it offers an unforgettable stay.
The David Citadel: Situated near the Jaffa Gate, The David Citadel offers a blend of modern comfort and timeless elegance. Its spacious rooms, rooftop pool, and panoramic views of the Old City make it a popular choice among discerning travelers.
Waldorf Astoria Jerusalem: Housed in a beautifully restored 1920s building, the Waldorf Astoria Jerusalem combines classic charm with contemporary luxury. Located in the heart of the city, it boasts opulent rooms, a spa, and gourmet dining options.
Mamilla Hotel: Situated adjacent to the Mamilla Mall and a short walk from the Old City, the Mamilla Hotel is renowned for its sleek design and world-class amenities. Its stylish rooms, rooftop terrace, and award-winning restaurants offer a truly indulgent experience.
The American Colony Hotel: Nestled in the tranquil Sheikh Jarrah neighborhood, The American Colony Hotel is a historic gem that exudes Middle Eastern charm. Its serene gardens, elegant rooms, and renowned Arabic restaurant make it a hidden oasis in the bustling city.
The Inbal Jerusalem Hotel: Located in the heart of Jerusalem, The Inbal Jerusalem Hotel offers a blend of elegance and warmth. With spacious rooms, a rooftop pool, and a central location near the Old City, it provides a comfortable and convenient stay.
Mamilla Residence: Situated within the Mamilla Hotel complex, Mamilla Residence offers luxurious serviced apartments with all the amenities of a five-star hotel. Ideal for families or extended stays, it provides spacious accommodations and personalized service.
Dan Panorama Jerusalem: Overlooking the panoramic views of the city, Dan Panorama Jerusalem offers contemporary rooms, a rooftop pool, and easy access to major attractions. Its convenient location and comfortable accommodations make it a popular choice for travelers.
The Colony Hotel: Tucked away in a historic building in the German Colony neighborhood, The Colony Hotel offers a charming and intimate atmosphere. With tastefully decorated rooms, a garden courtyard, and personalized service, it provides a cozy and memorable stay.
Mount Zion Hotel: Situated on the outskirts of the Old City, the Mount Zion Hotel offers a peaceful retreat with breathtaking views. Known for its warm hospitality, it features comfortable rooms, a rooftop terrace, and a serene garden, creating a tranquil haven in the heart of Jerusalem.
These hotels cater to the diverse needs and preferences of travelers, ensuring a memorable and luxurious stay in the captivating city of Jerusalem.
Top shopping places in Jerusalem:
Mamilla Mall: Located just outside the Jaffa Gate of the Old City, Mamilla Mall is a vibrant open-air shopping complex. It offers a mix of high-end boutiques, international fashion brands, jewelry stores, and stylish cafés, all set within a modern and architecturally stunning environment.
Mahane Yehuda Market: Known as "The Shuk," Mahane Yehuda Market is a bustling and colorful market that offers a true sensory experience. From fresh produce, spices, and traditional Middle Eastern foods to clothing, souvenirs, and unique artisanal products, this market is a treasure trove for shoppers.
Ben Yehuda Street: Ben Yehuda Street is a pedestrianized thoroughfare in the heart of Jerusalem, offering a lively atmosphere and a diverse range of shops. Here, you can find everything from clothing boutiques, bookstores, and souvenir shops to cafés, street vendors, and street performers.
Cardo: Located in the Jewish Quarter of the Old City, Cardo is a reconstructed ancient Roman marketplace. Today, it is home to a variety of shops selling traditional and artisanal goods, including jewelry, Judaica, ceramics, and unique handicrafts.
Bezalel Arts Fair: The Bezalel Arts Fair takes place on Fridays in the pedestrian area of Nahalat Shiva neighborhood. It showcases the work of local artists and designers, offering a fantastic opportunity to browse and purchase unique handmade items, including jewelry, ceramics, textiles, and paintings.
Jerusalem Artists' House: Located in a beautifully restored building near the King David Hotel, Jerusalem Artists' House is a gallery and gift shop that features the work of local artists. Here, you can find a wide range of art pieces, including paintings, sculptures, ceramics, and jewelry.
Ticho House: Ticho House, situated in a historical building in the center of Jerusalem, combines art, culture, and a charming café. The house hosts art exhibitions and has a shop that sells unique art books, prints, and other artistic items.
Arab Market in the Old City: Within the narrow winding streets of the Muslim Quarter of the Old City, you'll find an array of shops offering traditional Arab goods such as spices, textiles, rugs, leather products, and Palestinian handicrafts.
Lev HaIr Mall: Lev HaIr Mall is a modern shopping center located on Jaffa Street, Jerusalem's main thoroughfare. It houses a variety of international and local fashion brands, electronic stores, home decor shops, and a food court.
Ticho House Artists' Fair: Held every summer in the garden of the Ticho House, the Artists' Fair gathers local artists who display and sell their artwork, including paintings, sculptures, prints, and more.
These shopping destinations in Jerusalem provide a mix of traditional markets, modern malls, art galleries, and unique boutiques, offering a diverse and enriching shopping experience for visitors and locals alike.
Famous food to try in Jerusalem:
Hummus: Jerusalem is renowned for its delicious hummus, a creamy dip made from cooked chickpeas, tahini, olive oil, and various spices. It is often enjoyed with warm pita bread and garnished with toppings like olive oil, parsley, and sumac.
Falafel: Another iconic Middle Eastern dish, falafel is a deep-fried ball or patty made from ground chickpeas or fava beans. Crispy on the outside and tender on the inside, falafel is typically served in pita bread with tahini sauce, vegetables, and pickles.
Shawarma: Shawarma is a popular street food in Jerusalem and throughout the Middle East. It consists of thinly sliced marinated meat (usually lamb, beef, or chicken) that is slow-roasted on a vertical spit. The flavorful meat is typically served in a pita bread wrap with tahini, salad, and pickles.
Sabich: Sabich is a traditional Israeli sandwich that originated in Jerusalem's Iraqi-Jewish community. It features a pita filled with fried eggplant, hard-boiled eggs, Israeli salad (chopped vegetables), hummus, tahini sauce, and amba (a tangy mango pickle condiment).
Malabi: Malabi is a popular dessert in Jerusalem and across the Middle East. It is a sweet milk pudding flavored with rose water and topped with various toppings, such as chopped nuts, coconut flakes, and a drizzle of syrup.
Musakhan: Musakhan is a traditional Palestinian dish that is also popular in Jerusalem. It consists of roasted chicken marinated in a blend of spices, served over a flatbread, and topped with caramelized onions, sumac, and toasted pine nuts.
Majadra: Majadra is a comforting and hearty dish made from lentils, rice, and caramelized onions. It is often served as a side dish or a main course and is enjoyed with yogurt or a tangy salad.
Knafeh: Knafeh is a beloved Middle Eastern dessert that can be found in Jerusalem's dessert shops. It consists of shredded filo pastry layered with sweet cheese, soaked in a rosewater-scented syrup, and topped with crushed pistachios.
Jerusalem Bagel: Jerusalem bagels, also known as "Simit," are a popular street food in Jerusalem. They are round bread rings covered in sesame seeds and baked to perfection. They are often enjoyed plain or with various spreads.
Kubbeh: Kubbeh is a traditional Levantine dish consisting of bulgur or semolina dough stuffed with a mixture of ground meat, onions, and spices. The dumplings are typically served in a warm broth and garnished with fresh herbs.
Here are some of the most famous places to visit in Jerusalem:
The Old City of Jerusalem: This UNESCO World Heritage Site is a walled city located in the heart of Jerusalem. It is home to several significant religious sites, including the Western Wall, the Church of the Holy Sepulchre, and the Dome of the Rock.
The Western Wall: Also known as the Wailing Wall, the Western Wall is one of the most important religious sites in Judaism. It is a remnant of the ancient Temple Mount and is believed to be the holiest place where Jews can pray.
Mount of Olives: This mountain is located to the east of the Old City of Jerusalem and is a significant site in Christianity, Judaism, and Islam. It offers stunning panoramic views of the city and is home to several ancient Jewish tombs.
Yad Vashem: This museum and memorial is dedicated to the victims of the Holocaust. It is located on the slopes of Mount Herzl and is one of the most visited tourist attractions in Jerusalem.
The Israel Museum: This museum is one of the largest cultural institutions in Israel and is home to a vast collection of Jewish and Israeli art, archaeology, and ethnography.
Mahane Yehuda Market: This bustling market is located in the heart of Jerusalem and offers an array of food, spices, clothing, and souvenirs. It is a must-visit for anyone interested in experiencing the local culture and cuisine.
Ein Karem: This picturesque village is located on the outskirts of Jerusalem and is believed to be the birthplace of John the Baptist. It is a popular destination for visitors seeking a peaceful retreat from the city's hustle and bustle.
Tower of David: This ancient citadel is located at the entrance of the Old City of Jerusalem and is home to a museum dedicated to the city's history. It offers breathtaking views of the city and is a popular spot for visitors to take photos.
Reviews of Jerusalem from various places:
"The energy and vibrancy of Jerusalem are palpable. From exploring the bustling markets of Mahane Yehuda to walking the cobblestone streets of the Jewish Quarter, every corner of this city tells a story of its rich past." – The New York Times
"Jerusalem offers a melting pot of cultures and cuisines. Indulge in delicious Middle Eastern dishes like hummus and falafel, or sample the vibrant flavors of the city's diverse culinary scene." – Food & Wine Magazine
"Stepping into the Old City of Jerusalem feels like stepping back in time. Its narrow alleys, hidden courtyards, and ancient architecture create a sense of wonder and intrigue." – Travel + Leisure
"Yad Vashem serves as a powerful reminder of the Holocaust's devastating impact. The museum's exhibits and memorial pay tribute to the millions of lives lost, ensuring that their stories are never forgotten." – CNN Travel
"The Israel Museum is a treasure trove of art, archaeology, and history. From ancient artifacts to modern masterpieces, this world-class museum offers an immersive journey through Israel's rich cultural heritage." – The Guardian
"Jerusalem's Mount of Olives provides breathtaking panoramic views of the city. Its significance in multiple religious traditions adds a layer of spirituality to the experience, making it a must-visit for travelers seeking a deeper connection." – National Geographic
"The vibrant atmosphere of Mahane Yehuda Market is a feast for the senses. From the vibrant colors and aromas of the fresh produce to the lively sounds of bargaining and laughter, this market encapsulates the essence of Jerusalem." – TripAdvisor
"The Tower of David Museum is a captivating blend of history and archaeology. Its exhibitions, set within the ancient citadel, offer visitors a comprehensive understanding of Jerusalem's rich past and its significance in shaping the world." – Time Out Jerusalem